Our Breakfast Club runs from 7.45 am until 8.15am. It is run by Mrs Huelin, Mrs Guille and Miss Blanchet. 
We provide a wide range of healthy breakfast choices to prepare your child for their learning that day. Children can choose from porridge, cereal, fruit, yoghurt, toast - occasionally fruit smoothies and eggs are served too!  
If you would like your child to attend our Breakfast Club, please call the school office - 01534 625858.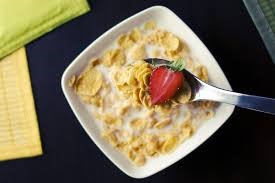 Cost: £3.00 per session.