Curriculum
Please have a look at what we are learning each term in our Curriculum maps and letters. 
Literacy
In Key Stage 1 the children will gain a wide range of opportunities to enhance their speaking and listening skills. These include drama, role play, audio books, puppet work and sound and video recordings.
Every child will take part daily in supported reading either through the Read Write Inc. program or through guided reading sessions with class teachers. The children will be assessed regularly and given individual, levelled reading books to bring home. This website includes videos for you to help support your children at home: RWI Phonics
Children are presented with daily opportunities for writing both supported and independent.  The Read Write Inc. program enables the children to coherently use their knowledge of letters and sounds to impact their writing.  Much of the writing in Key Stage 1 is cross curricular based, following the theme of the class topic that changes each half term.
Maths
Key Stage 1 children are taught maths following objectives from the current Jersey Curriculum.  
Maths is taught using the Maths No Problem program to ensure that the children's mathematical skills are embedded and applied to real life situations. Maths is taught in a range of practical and formal ways with mental maths being taught daily. 
Cross Curricular Learning
Science, History, Geography, Religious Education, Technology, Music, Religious Education, Art and Design skills are all taught through a wide range of themes in Key Stage 1.  
Year 1 topics might include topics such as: Paws, Claws and Whiskers, Land Ahoy (Pirates) and Food and Farming.
Year 2 topics could include topics like: The Great Fire of London, We Are All Animals and Islands.
Learning and practising skills through topics like these, increases the enthusiasm and motivation of learners. Each class has a set of iPads which are used to support all areas of learning.
PE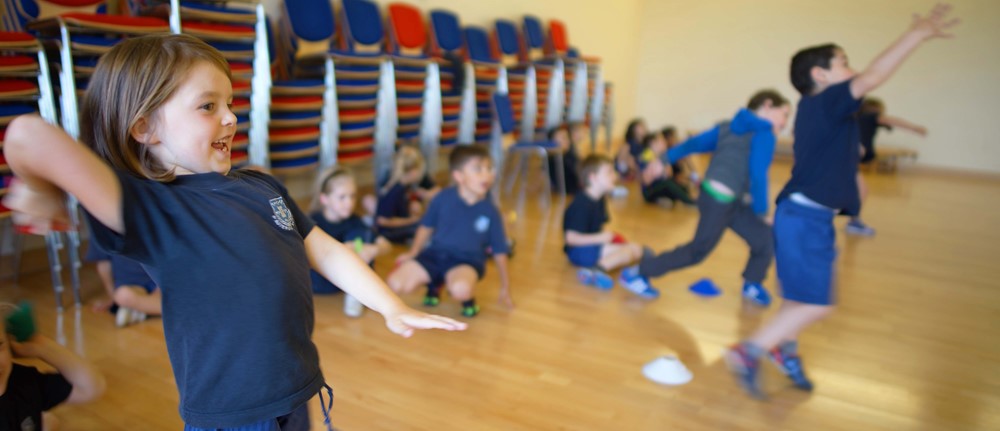 PE is taught twice a week either inside in our school hall or outside on the 3G pitch. On occasion, outside sporting professionals will teach the children. 
Downloads